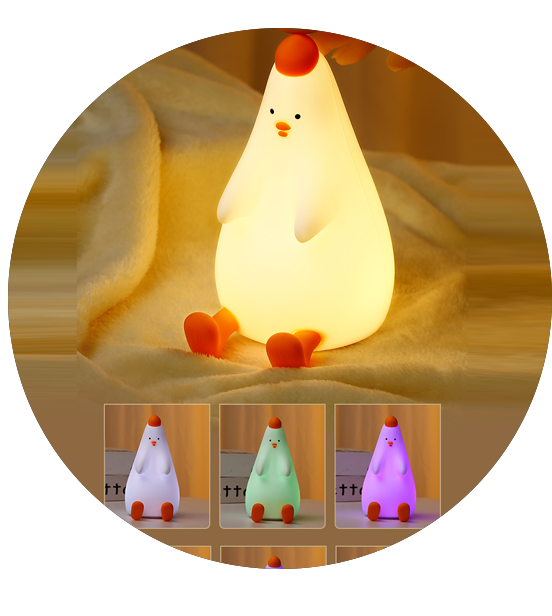 Silicone LED Children Night light for Kids Soft Silicone USB
1.Input Voltage / Current: 5V/1000mA,1200mAh 18650# Lithum battery.
2.LED QTY: 8pcs.
3.Accessories: USB cable + Instruction
4.Charge time: 2.5-3hours; Use time:9-10 hours
5.Pat control function: Pat the light and it can turn on/off and change color
specification
More Information

Please feel free to contact us for more information, including but not limited to:
- Technical Data Sheet for each model
- More Details of Specified Model
-To know more , please send your inquiry details in the below and get free sample.