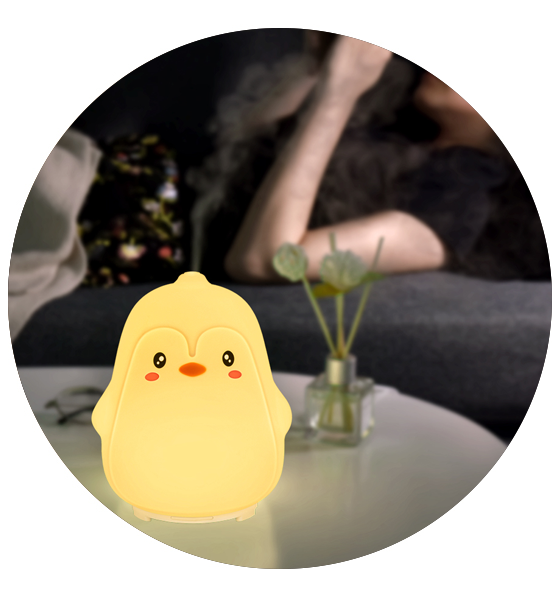 Cooler OEM Ultrasonic Penguin Diffuser with Light
specification
Base information:
Item name: Penguin Diffuser with Light
Item No.: LJH-026
Item size: 135X122X157mm
Bottle capacity: 100mL
Input voltage: 100-240V~50/60HZ  0.4A MAX
Output voltage: 24V  500mA
Power: 12W
Spray volume: 45~50mL/h
Product material: PP+Silicone
Product features:
Lovely shape and soft touch.
This product has built-in atmosphere lights, its lighting is colorful and comfortable.
The mist is created by principle of ultrasonic vibration, increasing air humidity.
Water-soluble essential oils can be added into the water, to provide aromatherapy.
More Information

Please feel free to contact us for more information, including but not limited to:
- Technical Data Sheet for each model
- More Details of Specified Model
-To know more , please send your inquiry details in the below and get free sample.